GLASSWARE CAPACITY :
APERITIFS 5CL, ANIS 2CL, WHISKIES 4CL, ALCOHOLS 4CL
Kir - 5€
Cassis, Raspberry, Sin
Beer bio mont d'or - 6€
Blond Beer
An organic and natural producer beer with a hint of bitterness. An artisanal and local production without any aroma present to distort the authentic taste of the product.
Beer tête d'or - 6€
Blond Beer
A craft beer designed in Lyon itself. A low bitterness, a malty touch and a pleasant fruity presence. It is natural, without additives or preservatives.
diabolo - 5€
Grenadine, Mint, Lemon, Strawberry

sirop - 2,50€
Grenadine, Mint, Lemon, Strawberry

bissardon premium - 5€
Tomato, Orange
Premium range fruit juices with authentic flavors, the result of artisanal know-how, of raw materials selected with high standars from local producers.
pressoir du pilat - 5€
Apricot, Peer, Apple-Kiwi
100% natural juices and nectars made by hand from fresh fruit grown locally, mainly in the Regional Natural Park of Pilat.
meneau bio - 5€
Strawberry, Kiwi
Juices 100% from organic and local agriculture and which support fair trade to guarantee a drink that respects nature and producers.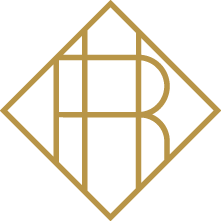 decaffeinated coffee - 3€
Infusion Dammann - 4€
Verbena, Linden, Chamomile
MINERAL AND SPARKLING WATERS
evian 50CL - 5€ | 100cl - 6,50€
badoit 50CL - 5€ | 100cl - 6,50€
TO TASTE
Our SuperProducer aperitifs come from organic peasant agriculture and artisanal recipes, without inputs or preservatives. They value fair and local trade as well as sustainable development, following a drastic ethics and quality charter.
duck rillette - 7€
Duck rillette from Barbarie

Chickpea cream - 7€
Thin organic chickpea cream with lemon and cumin
aberlour - 11€
10 years – Single malt
Single malt from the assembly of a few oak barrels having contained sherry and bourbon. Very balanced, it has the thirst-quenching freshness of a squeezed citrus juice.
CHIVAS REGAL - 11€
12 years – Blended Scotch
It is the result of meticulous work, an assembly by small touches, where the master blender must compose with nature and time to create a rich palette of aromas and flavors.
Talisker - 12€
Single malt
Refined in port casks, this version has many arguments to appeal to lovers of lightly peaty, spicy and smoky single malts from the islands. Its balance, its malty and fruity character are other very interesting facets of its personality.
caol ila - 14€
12 years – Single malt
Peated single malt from the Isle of Islay. Caol Ila is the Gaelic name for the "Sound of Islay", the inlet that separates the island of Islay from its neighbour, Jura, in one of the wildest regions of the Scottish west coast. Its single malt is both balanced and subtle, iodized and peaty, with notes of olive oil, almond and citrus.
glenmorangie - 10€
10 years – Single malt
This single malt from the Northern Highlands is one of the most popular whiskeys in Scotland. Since 1843, an astonishing malt of elegance and finesse.
IRISH & american whiskeys
4Cl
jameson - 12€
Fruity Blend
Jameson is made from malted and unmalted barley, dried in closed ovens, which preserve its natural flavor. A round, soft and mellow taste. It ages in oak barrels for 5 to 7 years, where the alchemy between the wood and the beverage gives it its golden amber color and its delicate aromas.
jack daniel's - 10€
Tennessee Whiskey
This Tennessee Whiskey is filtered drop by drop, through a 3m thick layer of maple charcoal, then aged in barrels. This allows the heaviest elements to be retained and favors the homogeneity of the distillate, making its unique character and its aromas so distinct.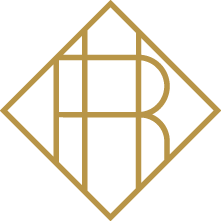 americano - 11€
White Martini, Red Martini, Campari
kir royal - 10€
Champagne, Kir Cassis or Raspberry or Sin
CHAMPAGNE
Champagne Brut Arnoult Grand Cru